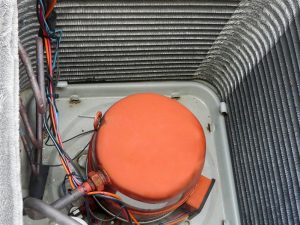 A short quiz. What is the most important component in your air conditioning system?
The blower fan
The condenser coils
The evaporator coils
The compressor
The thermostat
All of the above
If you answered "6," you're right! There isn't such a thing as "the most important component" out of options 1-6, because if any of these fail, you won't have cooling from your AC. No fan means no air sent into the ventilation system. Losing either set of coils means the AC can't carry out heat exchange. No thermostat means cooling can't be turned on. And no compressor means the entire air conditioning system is dead and probably needs to be replaced.