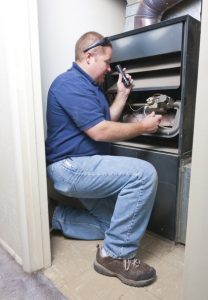 When we talk about regular heating maintenance, we often call it "fall heating maintenance." That's because this is the typical time when people arrange to have it done. Heating maintenance done during autumn has the advantage of giving homeowners time to arrange for any repairs the technicians may uncover during inspections and ensures the heater is in the best condition just before it will be needed the most. 
This, however, doesn't mean that once fall is over that maintenance has passed it's "expiration date." We need to emphasize this: There is no expiration date for professional heating maintenance. A residential heating system requires maintenance once a year, and doing it later is far, far better than skipping it. And it is especially true for a gas furnace.
In short: No, it's not too late to have maintenance for your furnace in Brighton, MI.