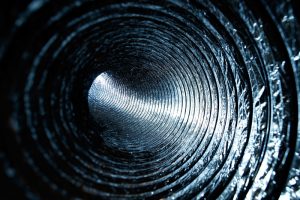 How often to you think about the condition of your home's ductwork? Our guess: not often. This is almost by design. The ducts in a house hide from sight, traveling through spaces between walls and through the attic. Exposed ducts may look fine in commercial buildings with high ceilings, but that's not the appearance you want for a cozy and pleasant home.
Residential ductwork does need some consideration however. Ducts that have suffered damage will lead to poor heating and cooling performance and rises in utility bills. Professional duct testing and sealing can solve this issue.
But there's another concern with ducts to think about, and that's keeping them clean.