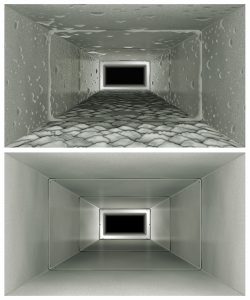 If you had to take a second look at the headline to this blog because you've never thought about having your home's ducts cleaned, you're not alone. The reason for this is that it's hard to remember to keep something clean when you can't see it! Ducts are hidden inside the walls, ceilings, and attic of a house, and it's easy for people to forget they're there and doing an important job circulating hot and cool air.
Dust and lint build-up inside ductwork happens over time—there's no way to avoid it. Scheduling regular cleaning every 3 to 5 years will prevent the ventilations system from becoming too dirty.
But … why do this at all? Do clean ducts really matter if you don't have to look at them?