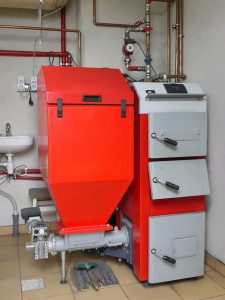 When you're considering getting a new heating system for your home, you'll probably be looking into a forced-air heater of some kind: an electric furnace, a gas furnace, a heat pump. These heaters all raise the temperature of the air and then send that air through ductwork to the rooms. If your home already has ductwork, then you'll almost certainly will be looking into a forced-air heater.
The other major option is a boiler. Boilers don't use ducts, instead sending heated water to terminal points (often baseboard heaters or in-floor elements, although some use traditional radiators) to radiate heat indoors. You may be interested in a boiler system if you are building a new home or doing major renovations on one. 
So let's talk about getting a boiler for a home, if that's a possibility. Boilers have several tremendous benefits that make them worth considering if you're in a situation where they're a viable choice.