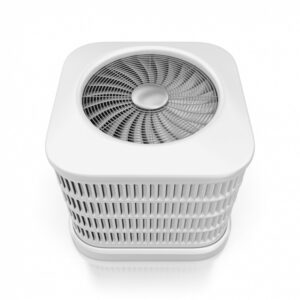 Actual air conditioning season is definitely not here yet! It's still cold outside, and we can expect to have extreme cold weather continue to hit us through April. However, it's almost the season for air conditioning upkeep … because before we know it, warm weather will be here again and air conditioners around the state will go to work. You want to make sure that your home's air conditioning system is prepared for the change in weather. Getting professionals air conditioning maintenance in Brighton, MI completed in early spring is the kind of planning that can help you enjoy a great middle of the year with few comfort troubles. 
AC maintenance when it's still cold outside?
Yes! It may sound a bit strange when we write it that way, but then when you stop to think about it, there is important logic to it. Think about it: when is the best time to have your AC shut down for about an hour to have it inspected and given a tune-up. That's right—when you don't need to use the AC!
The cold and cool weather of March is a good time to have the work done, not only because it's before the air conditioner needs to run regularly, but because it's close to when the AC will start to run regularly. Maintenance on any device is the most useful when it's done right before the device does the most work. This makes early spring the best time for maintaining a cooling system.
Is maintenance necessary every year?
It is, at least if you want the best service from your air conditioning system and the best return on your investment in installing it. Here are just a few of the rewards you'll receive from your AC if you have it treated each year to professional maintenance:
Lower cooling costs:

When an AC has cleanings and adjustments each year, it won't wear down as fast as it would otherwise. This prevents the cost to cool your house from rising year after year. You can keep 95% of the AC's original efficiency rating through most of its service life. 

No surprise breakdowns:

Okay, we can't

guarantee

there'll be no breakdowns for an AC that has annual maintenance. But the chance of it happening is low. Maintenance is the best "insurance policy" against an air conditioner shutting down on one of the hottest days of the year.

Fewer repairs:

This ties into the above point. The majority of repairs an air conditioner may need during its service life will vanish thanks to maintenance. That saves you time, money, and annoyances.

A longer system life:

How long do you want to have your AC system? "As long as possible" is a good answer. Most air conditioners can last from 10 to 15 years with maintenance.

Without

maintenance, it can be half this length. You'll get the most years of quality cooling thanks to annual inspections and tune-ups.
We make maintenance easy: simply call us and sign up for our regular maintenance program. We'll include heating maintenance in the fall!
First Choice Heating & Cooling makes your home HAPPY! If your home had a voice … it would call First Choice!