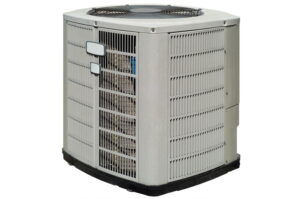 August brings two challenges for air conditioning systems:
It is usually the hottest month.

ACs have already put in several months of hard labor dealing with the heat.
The combination of these two mean air conditioners face a higher chance of malfunctions and breakdowns in August. It's definitely one of the busiest times of the year for us! Our technicians tackle many emergency calls for air conditioning repair in Flushing, MI and throughout our service area. 
We're always happy to help with AC repairs whenever you need them, but we also want to provide the service of prevention. If you already schedule preventive HVAC maintenance in spring, you got your AC off to a good start. The tips below can help your AC have a good end to the season, which means you'll enjoy it more too!
Cool the house down with other methods
Don't let your AC carry all the work of keeping your house cool. It has limits, and the more ways you can find to keep extra heat from the house and make yourself feel cooler, the less burden the AC must shoulder. One of our best pieces of advice for this time is to close drapes and shades on sun-exposed windows. The amount of heat that enters a home through sun exposure is tremendous. Avoid cooking during the day, as well as activities such as showering that put more moisture into the air. And use those ceiling fans if you have them!
Take stock of your AC's energy performance 
With a few months of summer energy bills already in the files, you can examine the energy efficiency of your AC. This will help you know if it needs repair work or if it's coming to the end of its service life. A sudden spike in electrical costs can mean a repair problem you haven't noticed yet. A general rise is costs means the air conditioner may be in the last one or two years of its service life. We recommend planning for a fall replacement.
Never delay with any repair call
The later it is in the summer, the more likely people are to dismiss signs they have a malfunctioning AC and put off repairs. Please don't do this if you have a problem with your air conditioning! With plenty of hot days ahead, you risk becoming stranded with a busted air conditioner when you need it the most. Delaying repairs also gives malfunctions a chance to worsen and even endanger the air conditioner's service life. 
Keep the thermostat higher rather than lower
We know you feel tempted to drop the thermostat to its lowest setting (60°F) on the hottest days. Please don't give in! Putting the thermostat this low can cause the unit to freeze up. Even if the coil doesn't freeze, the strain on the unit is heavy and the costs to run it are enormous. Raise the thermostat as high as you find comfortable—you'll not only spare the AC, you'll slow down heat gain in your house and enjoy cooler conditions for longer. 
First Choice Heating & Cooling serves Fenton, Linden, Holly, and the surrounding areas. If your home had a voice … it would call First Choice!