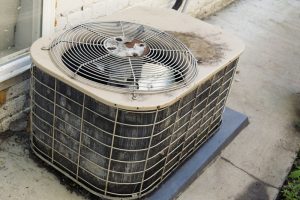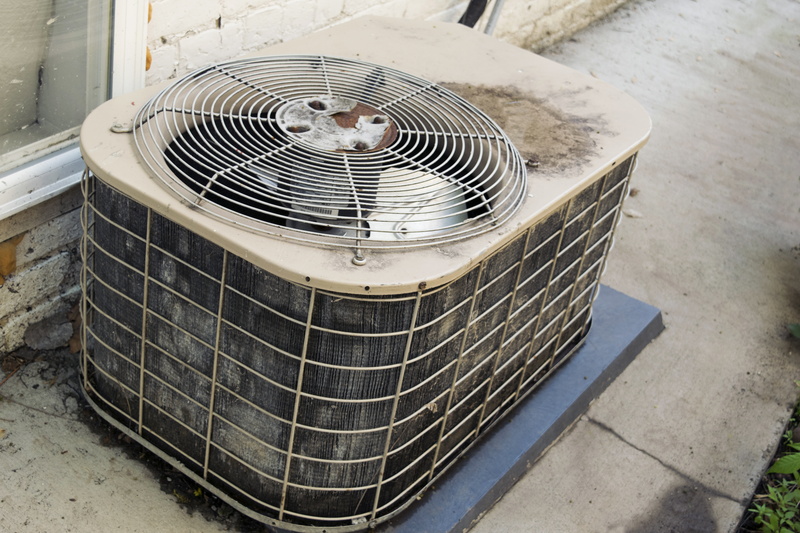 Well, you could ask politely … not all air conditioners are sensitive about their age!
Seriously though, this is a question people often have about their cooling systems. There are usually two reasons for this interest, often overlapping:
The air conditioner was there when they moved in, and they have no idea when the previous owner installed it.
They suspect the air conditioner is old enough that it's ready to be replaced with a new unit.
One of the big jobs we do handle air conditioning replacement in Fenton, MI homes and throughout the surrounding areas. We know plenty about how age affects an air conditioning system and to replace them. If you're interested in finding out the age of your air conditioning system, we can help.
Check the nameplate of the AC
Your air conditioner has a metal nameplate on it, usually attached to the outdoor cabinet on the backside. Go look at that and you should find the information you're looking for.
And what are you looking for? It's the manufacture date. Sometimes written as MFG date. If you can find that date, you know how old the air conditioner is.
If you don't see a manufacturer date, you can still find out the age of the system. Take a picture of the nameplate and then write down the model number and serial number. These may not look meaningful to you, but the information on the manufacture date is embedded in them. You don't have to decipher the date: go online an put in the numbers along with the brand name of the AC, and you should find out the manufacture date. You can also call us: we'll be happy to use the tools at our disposal to discover how old your air conditioner is.
Now you know the AC's age—should you have it replaced?
So how old is too old when it comes to an air conditioner? The average system life for current ACs is between 10 to 15 years, so an air conditioner that's more than 15 years in service is one you should have replaced. If its age falls between 10 and 15 years, you'll need to weigh a few other factors, such as:
How much the AC has cost to run over the previous couple summers
The number of repairs you've had to schedule and their cost
The performance level of the AC
If the air conditioner has become more expensive to run, has racked up multiple repairs each year costing more than $500 annually, or isn't functioning as well as it once did, then the best step is to replace it.
Another consideration is the refrigerant the system uses. The nameplate will have this information. If it says the air conditioner uses R-22, then you definitely should purchase and install a new air conditioner. This refrigerant blend is being phased out, and by 2020 you'll no longer be able to have the system repaired. A new AC will work at much higher efficiency, so call our technicians to get started on a new installation.
First Choice Heating & Cooling: If your home had a voice … it would call First Choice!