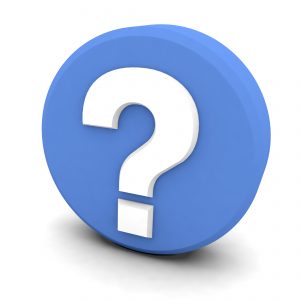 The biggest debate in the HVAC world is whether a piece of equipment should be repaired or replaced when it breaks down. Sometimes repairs are the easier and less expensive method; but there are times when repairs are throwing good money after bad, and the better long-term solution is to have a new installation done.
Since we're now in the middle of the summer in Michigan, you're probably going to ask "Repair or Replace?" when it comes to your air conditioning system. When your AC breaks down on you, the first step to take is to call for air conditioning service in Fenton, MI from our professionals. You might already have an idea about whether or not you should have a replacement or continue with repairs. We'll help you make the best choice with our honest assessment and advice. No matter what the best option is, we'll see that you get the best possible service.
When Repairs Are the Way to Go
When is continuing with repairs the better option? That depends on a number of factors, but let's start with the system's age. "Old" is relative when it comes to air conditioners. A system that receives excellent annual maintenance service can often last for around 15 years. If you've taken good care of your AC and it's 10 years old or younger, it's probably smart to stay with repairs when the system breaks down. As long as you have professionals on the job to make the fixes, you shouldn't have to worry about dealing with another sudden breakdown for another few years.
When It's Time for a Replacement
A replacement obviously is a larger single expense than a repair. But if the air conditioner is over the hill and in serious decline, replacing it will save money over the long-term. If you have to repair your AC twice or more a year to keep it running, then you're already spending too much! Annual repair costs that are over $500 or any single repair that would cost more than half the price to replace the unit is also paying too much.
We generally recommend replacing any air conditioner that is 15 years old or more. Even with the best maintenance care, a system of this vintage is going to start to lose its energy efficiency and be at a higher risk of repair troubles in the future. You don't want a system that can abruptly leave you stuck in a hot house during the middle of summer, so the peace of mind alone of replacing an older system is worth it.
Here's something else to consider: replacing an air conditioner gives you an opportunity to put in a new, more advanced type of cooling system. Maybe you're also thinking about replacing the heating system in the near future; if so, have both taken care of at once with a heat pump installation. Or maybe you'd like an upgrade to a zone control system, and there's no better time to do this than during a new AC installation.
You can rely on our professionals to help you: call them the next time you've got cooling troubles and wonder if it's time to move on to the next air conditioner for your house.
If Your Home Had a Voice … It Would Call First Choice Heating & Cooling!