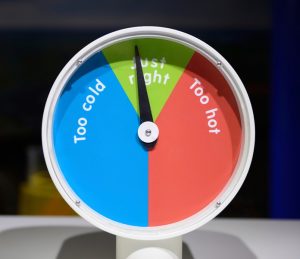 When it comes to cooling your home during the summer season, "good enough" just isn't good enough. Not if you ask a member of our team, anyway. We are the local HVAC  company in Brighton, MI, that you can count on to help you enjoy the level of comfort that you deserve, regardless of how hot it may be outside. Sometimes, that means upgrades to your system. In other instances, it may just mean a bit of rejuvenation.
Whatever the case, you need to know for certain that your AC is optimized and ready for action. You'll have no doubt about it when you choose to work with us. From central ACs to heat pumps and ductless mini splits, we've got the experience and expertise necessary to help any air conditioning system excel. So read on, reach out with any concerns that you may have, and give us the pleasure of helping you to live in the most comfortable environment possible.
Zone Control Systems
Do you have hot spots in your home? It's a frustrating situation to struggle in cooling your home evenly. You shouldn't have to be cold in one area of the house just to be comfortable in another. There are a lot of different factors that can influence this issue, including insulation problems and even the airtightness of door and window frames.
If you really struggle to distribute conditioned air optimally, though, a zone control system may be just what you need. With a zone control system, you can maintain different temperatures in different areas of your living space. We'll determine if your system is compatible with such an upgrade.
Thermostat Upgrades
Speaking of upgrades, what's your thermostat situation? If you're still using an old manual thermostat, or even a very basic digital model, then you should give some serious thought to an upgrade.
By using a smart thermostat, you get more than just programmability. You get remote access to your HVAC system from anywhere you have internet access. You can review energy reports to pinpoint problem areas. You can even use a learning-enabled thermostat to automate your comfort experience!
Duct Sealing
One reason air conditioners sometimes struggle to meet homeowners' expectations is due to the air distribution system in the home. If your air ducts are leaking, then you simply cannot expect a great performance from your air conditioner.  The good news is that we can help!
We offer duct sealing and repair services that will ensure your success in cooling your home effectively, efficiently, and consistently. Let us know if you think you may have an air duct issue of any kind.
A Good Old Fashioned Tune-Up
There is no denying it. The best way to keep your home cooling system in the best working condition possible is through routine maintenance.  This needs to happen on an annual basis. Check out our maintenance program offerings to ensure that your system is always in outstanding condition.
Schedule your air conditioning services with the pros at First Choice Heating & Cooling.