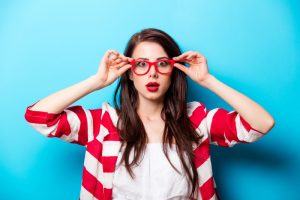 We're now in what we in the HVAC business call "heating season." It's when home heaters turn on and work steadily all the way through the early spring—and sometimes longer than that.
As you settle in for the end of the year with your home's furnace, boiler, heat pump, or other central heating system, we'd like to provide you with some information to dispel common myths about heating repair. Because we live in an era of instantaneous info available through the internet, it's easy for these fictions about heaters to spread. Once you know the reality, you'll be able to take the best possible care of your household heater.
"Gas furnaces are dangerous"
Natural gas is common in homes, and the gas furnace is the most popular type of heating system in the country. If these units were dangerous, they wouldn't be so widespread and would probably have been banned from use decades ago. Although any gas-powered system may develop safety hazards, proper repair and maintenance for a gas furnace keeps the danger to an absolute minimum. Make sure you have any repairs done as soon as possible and you should have little to worry about with your gas furnace.
"Repairs can keep a heater going indefinitely"
Why replace an old heater when you can just continue to repair it? As much as we'd like to have a furnace, boiler, or heat pump that could just run and run thanks to a repair here and there, this isn't the reality. Once a heating system is over 15 or 20 years old, it can become extremely costly to continue to repair it, and eventually it will come to the point where the heater is either too expensive to keep or it breaks down permanently. Work with your HVAC technician to determine when it's best to stop the repairs and put in a new heating system.
"Most heating repairs can be done DIY"
Oh no, no, no. First, if you have a natural-gas furnace or boiler, you must under no circumstance attempt to make a repair to it on your own or ask an amateur to do the work. This is how you can make a furnace dangerous! In most jurisdictions, it's illegal for anyone except a licensed professional to work on an appliance hooked to the gas main.
But even for electric heaters, the only "repairs" you can perform effectively are simple tasks like changing the air filter. These are complex devices, and only professionals can handle repairs accurately and quickly.
"Maintenance will prevent all repairs"
Close! Regular maintenance is an essential service to have done for your heating system each fall: it catches trouble early, extends equipment life, keeps the warranty valid, and ensures best energy efficiency. It also prevents 85% of repairs the heater may need. That's not 100% of repairs—but it's still pretty good!
For any heater repair in Grand Blanc, MI you need this season, rely on our team.
First Choice Heating & Cooling serves Fenton, Linden, Holly, and the surrounding areas. If Your Home Had a Voice … It Would Call First Choice!