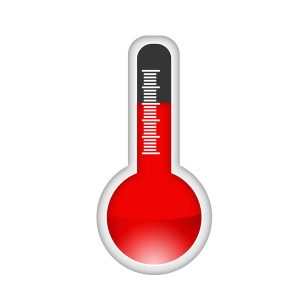 In a perfect world, you'd always come home on a hot summer day to a home comfortably cooled by your air conditioning system. We don't really live in a perfect world, though. Sure, modern air conditioning systems are more reliable than ever, and scheduling professional air conditioning services is a great way in which to guarantee that your system functions as dependably as possible. At some point, though, you are going to find yourself in need of professional air conditioning repairs in Fenton, MI. When you do, remember that it is always best to act fast.
Because you do not want to wait for your system to break down entirely before scheduling any necessary air conditioning services, it is important that you learn to spot some of the warning signs that air conditioning repairs may be necessary. Here are a few to be on the lookout for. If you notice any of these warning signs, or if you have any other cause for concern with your AC, do not hesitate to give us a call for great air conditioning repairs. 
Ice on the Air Conditioner
At first glance, seeing ice on an air conditioning system may not seem like that much of a problem. After all, the air conditioner is there to keep things cool, right? Well, that may be true. However, you have to remember that your air conditioner is not a freezer, and it should not be acting like one. Ice on your system is not a sign that your air conditioner is just operating a little too well. It is a sign of potentially serious trouble.
If you notice ice on your indoor evaporator coil, check your air filter. It is possible that your filter is so dirty that it is restricting airflow throughout the system. When that happens, condensation can freeze up and cause the coil to ice over. See ice on the outdoor unit or refrigerant lines? You could have a refrigerant leak, and this is much more serious. Running an AC with an insufficient refrigerant charge can lead to serious damage to your system.
Hot Spots
When you run a central air conditioning system of any kind, assuming that it was professionally installed and that it is well-maintained, it should be able to cool your entire home evenly and effectively. If you start to notice that there are hot spots popping up in your home, despite the fact that your AC used to cool whole house evenly, you could have a problem that is in need of repair on your hands. Give us a call to have the situation assessed by a professional.
Increasing Energy Costs
The fact that your air conditioner is operational does not mean that it is necessarily operating properly. Have you noticed inexplicable spikes in your energy costs when running your AC? Obviously, costs will go up the more you use your system. If you really cannot account for a spike in your energy costs that seems to be associated with running your AC, though, let a member of our team know. There could be an underlying problem that is dragging down the efficiency of your system.
Schedule your air conditioning repairs with the professional technicians here at First Choice Heating & Cooling. Make us your first choice.