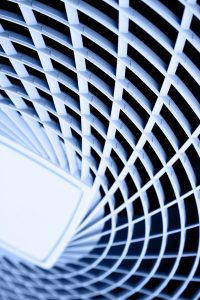 Summer is almost here! Although this is one of the most popular seasons of the year, the perfect time to go on vacation, have cook-outs, or watch big-budget movies, it's also a time when you must make sure you have a home air conditioning system ready to handle temperatures that can rise into the 90s.
Making sure to call professionals to handle any air conditioning repairs the moment you sense something is wrong is only part of caring for an AC during the summer. Perhaps the most important part is arranging for regular maintenance for the air conditioner: a full inspection and tune-up from a trained HVAC technician. It's usually best to have this service done in spring—and there's still time to schedule it. Call our team to arrange for your air conditioning maintenance in Fenton, MI before any more hot weather comes your way.
The Benefits of Annual AC Maintenance
Maintenance for any appliance is something people often skip or forget. But the same way you never want to miss regular maintenance for your vehicle, you definitely don't want to miss maintenance for your air conditioner. Here are some of the reasons why:
Extend equipment life: The average central air conditioning system lasts from 10 to 15 years before it needs to be replaced. However, an AC probably won't make it to even half that if it goes without maintenance each year. You'll receive the best return on your investment in your cooling system with inspections and tune-ups each spring.
Keep the warranty current: Most warranties for HVAC systems are voided if the system doesn't have regular maintenance annually.
Maintain energy efficiency: As the parts in an air conditioner wear down time over time, the system will strain harder to do its job and cost more to run. On average, an AC will lose 5% of its efficiency rating each year it goes without maintenance. Within a few years, you could be paying a fifth or a quarter more to run your AC than you should.
Reduce repair frequency: Here's a startling fact: 85% of the repairs most air conditioners need during their lifetimes are preventable thanks to maintenance. Think of how much you'll save with 85% fewer repairs—not to mention all the inconveniences you'll avoid.
Stop breakdowns: This is probably the most urgent reason always to schedule maintenance. You don't want your air conditioner to shut down suddenly during one of the hottest days of the year, and that's a risk you run if you don't have the system annually inspected and tuned-up. A well-maintained AC will give you the valuable peace of mind it will make it through the summer.
Protect indoor air quality: A dirty, un-cared for air conditioner blows out dust into the air when it runs, which isn't good for a home's indoor air quality.
To find out more about our maintenance plans, which includes extra benefits such as 15% off repairs, call our office. We'll get you set up and have your AC in great shape for summer.
First Choice Heating & Cooling serves Fenton, Linden, Holly, and the Surrounding Areas.