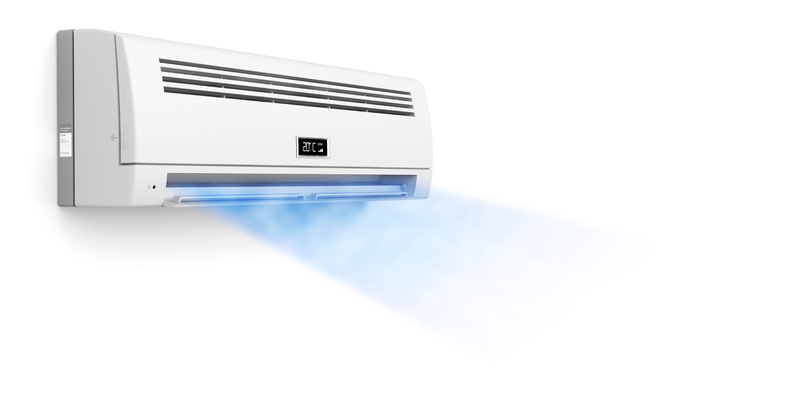 The ductless cooling and heating system isn't necessarily "new." This type of heat pump has been popular for years in Europe and Japan, where homes and buildings usually lack the space to put in ducts. It's simple to outfit a few rooms with a ductless system, allowing for a distribution of heating and air conditioning that would otherwise be impossible.
Today in the U.S., ductless systems are making a bigger impact on home comfort. People are finding out more about the terrific benefits of going ductless. But you want to know if ductless makes sense for you? It might! Let's take a look at when ductless heating and cooling makes a lot of sense for a new HVAC system installation.
New Home Construction
If you are planning to build a new home, we recommend giving serious consideration to a ductless mini split to handle the new house's indoor comfort. You can eliminate space-eating ducts, and you'll enjoy better energy efficiency. Rather than sticking with routing ducts through the attic, where they'll pick up and lose heat around the year, you can have cooling and heating delivered from wall units that send the conditioned air straight into the space—a much more energy-efficient method.
Remodeling
You're not building a new home, but you're giving your current one a major face lift. Ductless mini splits can be a great boon in this situation as well. You won't have to plan around redesigning all the ducts to take account of the changes, and you'll have greater construction flexibility.
Add-On Rooms
A ductless mini split heat pump doesn't have to replace your entire HVAC system. You can have one put in to cool and heat an extra bedroom or study—it's much better than a window unit. This prevents you from having to put in an entirely new HVAC system and expand the ducts in order to accommodate the new space. You can also have a ductless system put in for rooms that are hard to heat or cool, such as a garage that's been transformed into a workspace.
Dealing with allergies and asthma
Ductless systems are often recommended for homes where people suffer from allergies and asthma. Ductwork collects a large amount of dust, dander, and lint, so when the blower fan comes on, a large amount of air pollution gets blasted out into the space. But when there aren't any ducts, there's much less air contamination circulating—and that's better for people who have respiratory issues.
You don't have to look far for a Howell, MI, HVAC contractor who can install a great ductless cooling and heating system for your house. Our technicians can start by helping you decide if a ductless mini split heat pump is the ideal comfort solution to meet your needs. (If it isn't, you can trust us to find a system that is.) We'll then have the new ductless system in place in no time—and you can trust us afterwards for any service you may need for it.
If Your Home Had a Voice … It Would Call First Choice! First Choice Heating & Cooling serves Fenton and the surrounding areas.