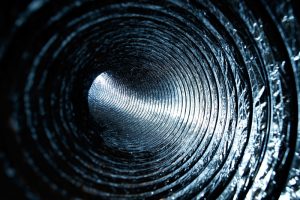 When it comes to central heating systems and central air conditioners in Fenton, MI, we're the local HVAC team you can trust. One special service we offer to improve HVAC systems is adding zone controls. A zone control system allows a homeowner to set the heating and cooling system so it only sends conditioned air to certain rooms and not others. We can install zone controls as part of a new HVAC system, and we can also retrofit older HVAC systems to make use of them.
Zone controls provide a number of great advantages to improve comfort, convenience, and energy use in a house. Not all homes will get the same benefit from zone controls, however. In this post, we'll help you see if zone controls are a good option for your home.
The Homes That Will Benefit From Zone Controls
Does your home fall into any of these categories? If it does, you may wish to consider having zone controls installed.
It has unusually warm or cold areas

There are several rooms that don't receive regular use (e.g. a guest room)

It has a home office or game room

It's a multi-level house

There are several rooms with extensive sun exposure and large windows

Several rooms have high ceilings

The household members have different temperature preferences
How Zone Controls Can Help Out
Warm and cold areas:

Zone controls allow you to send additional heating and cooling to regions of the house, helping to eliminate pesky hot and cold spots.

Unused rooms:

One of the best ways to cut down on household energy costs is to lower how much you use the AC and heater. When you don't have to run the HVAC system for longer to accommodate rooms that nobody is using, you'll see a significant drop in energy costs.

Home office, game room:

Any specialized room has different temperature requirements than the rest of the house. Zone controls give you the power to heat and cool these rooms appropriately without affecting the rest of the hose.

Multi-level home:

A basic zone control system that only has two zones—upstairs and downstairs—makes it simple to maintain even temperatures and prevent the upstairs from overheating.

Sun exposure:

These rooms get hotter than the rest of the house, and standard central cooling doesn't do much good with them. With zone controls, you can channel more cool air to these areas.

High ceilings:

These spaces are among the hardest to heat in cold weather, but zone controls let you run the heater longer to warm them up without sending extra heat to the rest of the house.

Temperature preferences:

Each separate zone has its own local thermostat, so people in a household can adjust the temperature to fit their individual needs without affecting the other zones.
Call Us to Find Out More
You'll need HVAC professionals to install or retrofit zone controls. Our team is glad to answer your questions about zoning and to see if your house is a good candidate for this comfort technology.
First Choice Heating & Cooling serves Fenton, Linden, Holly, and the surrounding areas. If your home had a voice … it would call First Choice.