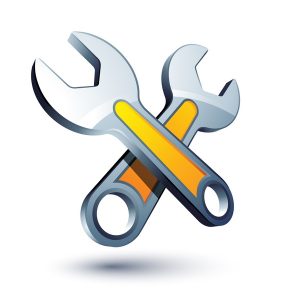 When the heat ramps up during the summer days, you may run into an air conditioner that can't ramp up to meet it. It's alarming when an AC isn't sending out the cool air you need to feel comfortable, or if it isn't sending out any air at all. In the rush to have your AC back to work as fast as possible, you may try to fix it yourself by opening up one of its cabinets and poking around inside with a DIY guide up on your smartphone. You might also call on a local guy with some tools in his van who says he can fix the air conditioning for you "real cheap."
Please don't take either of these options. Rather than going at the repair yourself or allowing an amateur to do it, call for professional air conditioning repair in Howell, MI.
There are many reasons to make HVAC professionals your one and only choice to repair a broken air conditioner. Here are a few of the biggest reasons:
Insurance: A professional HVAC repair technician must be licensed, bonded, and insured. These are the basic requirements of being a professional. This protects you from being liable for any damage or injuries that may occur when an amateur works in your house. Professionals are watching out for you.
Correct Diagnosis: A large part of air conditioning repairs is finding out what's wrong. Most symptoms of AC problems have multiple causes behind them. People without the adequate training won't be able to find out the actual reason for troubles like a loss of air flow, drop in cooling, unresponsive thermostat, etc.
Accuracy: What's the good of doing a repair job if it's not done right? It's possible that a non-professional can correctly fix an air conditioner's problem, but "possible" isn't the sort of gamble you want to make when it comes to your comfort. If repairs go wrong, you may end up with an even more expensive problem to fix. A true professional will get the job done right, and won't be satisfied until that point.
Tools: The basic tools you can purchase in a hardware store are inadequate for fixing a complex piece of refrigeration technology such as a central AC. If you've ever seen the inside of a fully stocked van of an HVAC professional, you'll understand the extent of the high-end tools necessary to get the work done.
Speed: How long do you want to dedicate to getting your air conditioner working to cool your house again? A few hours, a few days? A licensed professional will see that the job is done in the shortest amount of time possible—their priority is restoring your comfort.
We'd like to add that not all professional HVAC technicians are equal. Having a license doesn't mean impeachable quality, although it's the best starting place when looking for a professional. We're a local company with more than 15 years of history, and we're focused on seeing you get the repair work you need, not trying to get you to install new equipment when it isn't necessary. Our job is to make your home happy!
Find the right local HVAC professionals to repair your AC. First Choice Heating & Cooling—If Your Home Had a Voice, It Would Call First Choice!