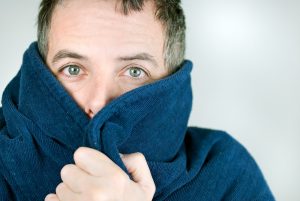 The average low temperature during our winters is 15°F. Some other parts of the Midwest get even colder, but 15°F is still extremely cold and nothing you want to face in your house unless you have a powerful and reliable furnace to warm you.
The good news is that if you have the right furnace and you've already scheduled its pre-season maintenance from HVAC professionals, the heater likely will make it through the season without an emergency breakdown. But there's always a chance you might have a failed furnace at some point in the season, probably on one of the coldest days because that's when the furnace has to put in the most work. 
In the event your furnace fails, run through a series of troubleshooting steps, such as this one we posted two years ago. If those don't work, shut off the furnace completely at the furnace switch (this will help keep you safe) and call our experts for furnace repair in Brighton, MI. We'll be there as soon as we can, but you'll need to find ways to manage the cold temperatures until then. We have some tips about that:
Layer up!
Yes, you may look a bit silly wearing a parka and gloves and beanie in the house, but it's important to stay warm first and foremost—and heavy clothing is still the best tool to do so. Plus it's your house: dress how you want. 
Warm shower
We're assuming for this post that your house still has electric power and only the furnace has failed. You still have a working water heater, and a hot shower is a great way to raise your body temperature. It also puts more moisture in the house, and moisture helps people's bodies trap more heat. 
Bring out the space heaters (carefully)
You may have space heaters for this very occasion, or perhaps you use them in certain rooms that have trouble staying warm. Now is the time to put them to good use and have the family gather in the rooms with them. However, space heaters can create fire hazards, so do not leave them running unattended. 
Get under the covers
Need an excuse to take a long nap during the day? Take it, because getting under the thick covers of your bed is a great way to stay warm. You usually have the temperature down lower when you're sleeping anway. 
Time to cook
During heat waves, we encourage people to avoid cooking and baking in their kitchens because it increases heat. Now we're offering the opposite advice: kitchen activity generates heat that can help the rest of the house. So get dinner or lunch prepared early, or maybe decide now is the time to bake those cookies you're supposed to bring to that party that you've been putting off. 
Go elsewhere
Someone will need to be home to meet with the heating repair technicians, but nobody else does. Go visit the neighbors, maybe get some shopping done, check out that new Guillermo del Toro movie in the theaters. 
First Choice Heating & Cooling serves Fenton, Linden, Holly, and the surrounding areas. If your home had a voice … it would call First Choice.