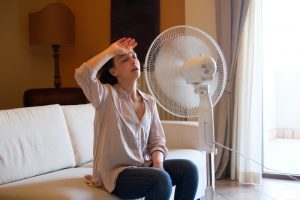 When the heat and humidity of late summer start their relentless assault on your home and your family's comfort, you'll be glad you have a powerful central air conditioning system to man the battlements and keep the invading heat hordes from storming the walls.
Or … not that. As the case may be. You may have an air conditioning system that isn't getting its job done. It runs, you feel cool air coming from the vents, but the house is still too hot and humid and nobody is happy.
Why is your air conditioning system no longer a partner in keeping the household comfortable? We'll take a look at some reasons for a faltering air conditioning in Howell, MI and what can be done about it.