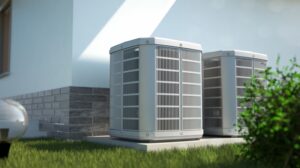 If you're considering getting a heat pump instead of going for a standard heater, there's a few things you should know. Let's talk about some benefits and disadvantages about your heat pump, as well as how they work differently in summer vs. winter. It's important to know everything you can expect after your first heat pump installation.
How Heat Pumps Work in Summer
During the summer months, warm air from inside your home moves into your heat pump unit. That heat transfers into the cold liquid refrigerant, the refrigerant turns into a low-temperature gas, and then the cold air moves through your ducts into your home.