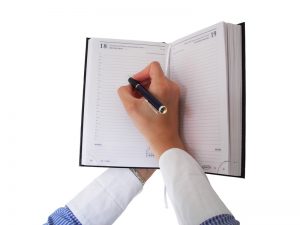 One of the most important jobs of a professional HVAC company in Highland, MI is seeing that its customers have their cooling equipment inspected and tuned-up before the hot weather arrives. Although it's better to have maintenance done later than never, it's best to have the service done during the spring.
In other words, if you haven't scheduled maintenance for your home's air conditioning system yet, we urge you to call us now to arrange for it. We'll get you on the schedule for the most convenient appointment time.
Maintenance is your best defense against summer equipment breakdowns
When is the most likely time for your home's air conditioner to abruptly fail? The hottest day of the summer! That's not just bad luck—this is the time when the AC is under the most stress.
You can always get our professionals to assist you with fixing a busted AC (or in a worst-case scenario, replace it). But maintenance helps you avoid having this problem in the first place. The tune-up and cleanings our professionals do during the maintenance visit remove most of the strain from the system, and the inspections will pinpoint repair opportunities so issues can be fixed at a convenient time—i.e. before the hottest day of the year!
Maintenance saves you money each day the AC runs
Whenever any piece of equipment is operating, it will pick up wear and tear. As this accumulates, it reduces the efficiency of the equipment, so it costs more to run. You can expect your residential cooling system to run at 5% less efficiency each year if it misses maintenance. Each time you have the AC on, you'll be paying more for the electricity to run it—and in a few years, you could be shelling out 25% more! Thanks to maintenance, you can expect your AC to keep almost all its original efficiency rating through its service life.
Maintenance keeps your AC working for years
A neglected air conditioner is a short-lived air conditioner. The average lifespan of a residential AC system is 10–15 years. If it skips maintenance, that lifespan estimate can drop to half! You don't want to get caught paying to replace an air conditioner after only eight years of service when you could have gotten fifteen out of it. Not only does maintenance extend equipment life, it also keeps the AC's warranty in place.
Ask about our "Automatic Maintenance" program
Do you want your maintenance made easy? All you have to do is get in touch with First Choice and ask about our Automatic Maintenance program. It's truly "automatic" because once you're enrolled, we take care of everything else. We'll send you notification twice during the year to remind you when you're HVAC system is due for maintenance. We take care of both your air conditioning system and your heating system, the first in spring and the second in fall. You'll also enjoy additional benefits when you enroll, such as a 15% discount on repairs. And the total cost of the program is less than the cost of paying for maintenance as-you-go twice a year.
First Choice Heating & Cooling. If your home had a voice … it would call First Choice!