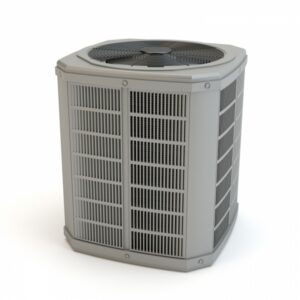 If you're considering installing a new air conditioner for your house before the summer heat arrives, now is the ideal time. But what kind of AC installation in Brighton, MI are you going to get? 
This is a more complicated question than it may seem at first, because there are more options for central cooling than before. If you've had your current air conditioning system for more than ten years, energy-efficiency standards have shifted and even the lowest efficiency system you can purchase will be higher than what it was when you purchased your current system. And there are also many special high-efficiency models.
High-efficiency ACs are an attractive choice because they have the lure of reducing energy use. But is getting a high-efficiency system a guarantee of saving you money? The short answer is no. You can't be guaranteed money savings, but you can increase the chance of saving money if you make the right choices.
What High Energy Efficiency Means
Let's clarify a few things that often get confused when it comes to purchasing new air conditioning equipment. 
The efficiency rating that matters the most for an AC is SEER,

seasonal energy efficiency ratio

. The current ENERGY STAR requirements for air conditioner models is a minimum of 15 SEER.

Residential air conditioning systems can have SEER up to 23 now. What is considered "high-efficiency" isn't set in stone, but most ACs with SEER greater than 18 would be considered high efficiency.

High efficiency is the

maximum

efficiency at which an AC can operate, not what it operates at all the time. A 23 SEER air conditioner will not run at 23 SEER at all times and will often function as a lower SEER unit.

The higher the efficiency of an air conditioning system, the more it will cost to purchase.
That's a whole lot of data to drop on you, but they're important to know when you're shopping for a new air conditioner. Investing in the highest SEER air conditioner you can find means paying more for a system that may not work up to your expectations. It may end up costing you more than if you purchased a lower SEER model that's a better fit for your home.
Finding the Best in AC Efficiency
We don't want to discourage you from looking at high-efficiency models, because they can be terrific, and not just because of reduced energy consumption. The features of high-efficiency models allow them to run quieter than standard models and deliver a more even distribution of cooling with fewer temperature fluctuations. 
And, if you work with our professionals to find and install a new AC, we can help you find the right model at the best efficiency for your requirements. Only a professionally installed air conditioner can hope to live up to the promises of its features and its SEER rating. When you work with our technicians, you'll have the best chance of getting a great AC that gives you a good return on your investment.
First Choice Heating & Cooling serves Fenton, Linden, Holly, and the surrounding areas. If your home had a voice … it would call First Choice!