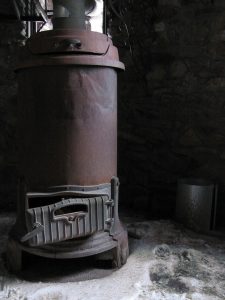 We know you may not have turned on your natural gas furnace for the season yet. We're not trying to rush you to do it either. But we want to help our customers prepare for heating season, and our dedication goes farther than our maintenance program. Sharing information about potential furnace repair in Howell, MI helps make it easier for our customers to tell when something isn't right with their heating system. Any type of furnace malfunction must be taken care of right away—it's not only a matter of comfort, it can be a matter of safety.
Below are the most common types of furnace issues we address during the winter.
A furnace that isn't sending out warm air
You hear the blower fan activate and assume your home's gas furnace is up and running. But the air from the vents is room temperature, or even cold. If the fan is activating, then the furnace is getting electrical power (yes, a gas furnace needs electrical power as well), but something is stopping the burners from heating the air. This is often a gas line problem. Check first to see that the valve on the gas line is open; people sometimes forget to turn it at the start of heating season. If that doesn't solve the problem, you may have a failed igniter or blocked gas line—and these take professionals to repair.
A furnace that keeps shutting down early
You hear the burners turn on and the blower fan starts … but then the burners shut back off before any heat can get into the house. We often see this as a result of a failed flame sensor, which is the device that shuts off the burners if they aren't igniting, thus preventing a build-up of unburned gas. Corrosion on the sensor can lead to it shutting off the burners almost immediately.
Short-cycling
This is similar to the above problem—a furnace that shuts off early—but the furnace is still able to run for a few minutes before shutting down, and then it turns back on a short time later. Short-cycling can result from several different problems, such as a faulty thermostat or a broken load limit switch. It's essential for trained HVAC technicians to inspect the furnace to discover the actual cause of the short-cycling.
A furnace that runs constantly but can't warm the house
The furnace appears to be working. But it's not doing a full job. The big possibilities here are leaking ductwork, an air filter that's been put in place backwards, a clogged air filter, or a furnace starting to fail due to age. Check the air filter to see if it's clogged or reversed. If that isn't the source of the problem, have the professionals come in. If the furnace is more than fifteen years old, a drop in heating power often signals that it's time for a furnace replacement.
No matter the concern you have with your furnace, you can trust our technicians to get to the bottom of it and find a solution.
First Choice Heating & Cooling is the company to turn to for gas furnace service. If your home had a voice … it would call First Choice!